Roland Spendlingwimmer receives prestigious award from Government of El Salvador "Order of the Liberator of Slaves of José Simeon Cañas"
01.09.2020
The Salvadoran Government recognizes Roland Spendlingwimmer, founding member of Cooperative Longo Maï in Costa Rica, for 40 years of exemplary support and leadership to the largest Salvadoran community in the country.
Longo Maï, Costa Rica was founded in 1979, by the European Cooperatives of Longo Mai, with the support of the United Nations, to assist refugees fleeing civil wars in Nicaragua and El Salvador during the 1970's and 1980's, as well as poor landless campesinos, or farmers, from Costa Rica.
Longo Maï, situated in the mid-southern region of Costa Rica, comprises 2,200 acres, half of which is protected rainforest, The "Refugio Nacional de Vida Silvestre Longo Maï".
Today Longo Maï has around 700 residents, the majority are Costa Rican citizens, including many with indigenous Cabecar, Bribri, and other backgrounds. Longo Mai functions as a "green lung", due to the surrounding vast mono-culture pineapple plantations of Pindeco S.A., a subsidiary of Del Monte, considered to be a social and ecological catastrophe due in particular to massive soil erosion, very intensive application of herbicides, fungicides, insecticides and fertilizers as well as deadly water contamination. Other issues include expansion without proper planning or control causing drastic changes in climate and ecology along with abandonment of family farming and very negative impacts for landscape, environment, health, social issues, human rights and self-reliance of the local population. (highlighted in previous ENCA newsletters).
Roland was awarded the prestigious "Order of the Liberator of Slaves of José Simeon Cañas" in May 2019, which coincided with Longo Maï's 40th anniversary. The Order was established in 1966, and named after José Simeon Cañas who advocated for the abolition of slavery in Central America, which became enacted in 1824. It is granted to Heads of State, Salvadoran citizens or others for outstanding humanitarian, social, scientific, educational or philanthropic work helping to uphold and safeguard humanity.
The Order recognises Roland's support over the last 40 years to around 500 Salvadoran war refugees who arrived from very poor and difficult conditions, promoting their self-sufficiency by distributing agricultural land to families, and helping to develop independent economic activities, building their own homes, as well as fostering educational and health needs. Longo Maï successfully combines agriculture with environmental protection and eco-tourism through various committees, including opposition to hydro-electric projects in their community and the surrounding areas. (as featured in previous ENCA newsletters).
This gives important stability to the community, striving for an independent future. People achieve around 75% of their food security growing subsistence crops including corn, beans, rice, yuca (cassava), bananas, platanos (plantains), meat, milk, eggs, fruit etc. They also produce coffee and sugarcane as cash crops. For its development of a healthy eco-tourism based on cultural exchange, where visitors stay with families, Longo Maï won the "To-do" award for responsible and sustainable tourism in 2004 from the German Study Group for Tourism and Development. Longo Maï offers Scholarships for community members' personal advancement through schools, colleges and access to various adult courses and apprenticeships. Roland says that this shows families are thinking about their future, and take responsibility for their own development. Along with a high level of self-sufficiency this is also an important way to protect the community, considering current national and global economic difficulties.
Longo Maï also hosts Festival Madremonte (Mother Mountain) with Guadelupe Urbina, resident multi-disciplinary artist, and founder of 'Casa Madremonte'; a cultural centre including gardens with edible, medicinal and aromatic plants, combining Art, Agroecology and Spirituality. All activities support social change and food sovereignty, taking inspiration from the surrounding rain forest. The Festival and its local and foreign artists are supported by the Ministry of Culture. Longo Maï's women's group "Las Amazonas" work in its organization, and at this year's festival 15 families sold home-made products, food and drink generating their own income. That is part of their livelihood – combined with agriculture and home-stay tourism - all part of the continuing development in Longo Maï.
Roland Spendlingwimmer is happy and fulfilled with what the people have achieved, and is convinced that the best type of support is giving the opportunity for self-sufficiency, self-determination and food sovereignty.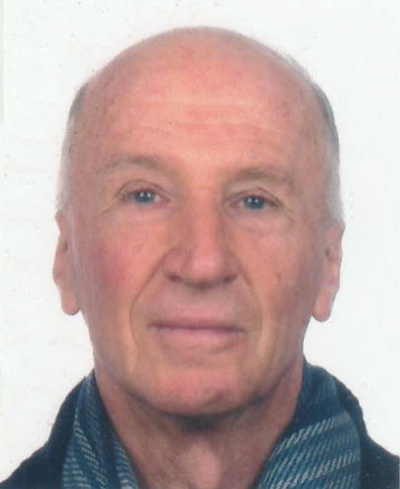 Roland Spendlingwimmer
back